Zenith Defy El Primero 21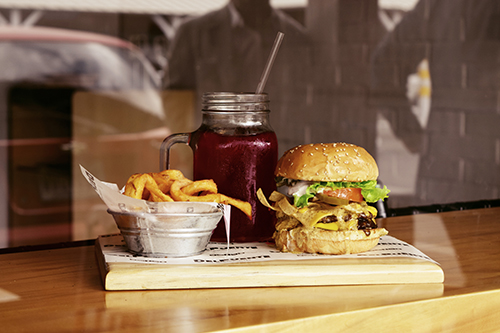 Even in the congested world of sports sponsoring it is not usual for renowned coaches to endorse timepieces and have their own signature editions – soccer being the clear exception due to its global popularity and high-profile managers, ranging from José Mourinho (Hublot) to Roberto Mancini (Richard Mille).
In tennis, it is quite rare . . . even though the sport's ties with watchmaking have been close since the late Patrick Heiniger, former CEO of Rolex, sat at Wimbledon's Centre Court in the 1970s and proclaimed, "This is Rolex!"
Rolex became Wimbledon's official timekeeper in 1978, and since then numerous companies have capitalized on the association with prestigious tennis tournaments and successful champions – yet until now tennis coaches have been left out of the picture.
Zenith, its CEO Julien Tornare, and famed tennis coach Patrick Mouratoglou may now be changing the landscape.
At first I thought that Mouratoglou had become the first tennis tutor ever to both establish a partnership with a watch brand and get his own limited edition timepiece.
Then I remembered Severin Lüthi had endorsed Louis Érard for a couple of years. The Helvetic association made sense: Lüthi was the co-coach of Swiss superstar Roger Federer and captain of the Swiss Davis Cup team. That partnership's highlight was a limited edition chronograph with Lüthi's autograph on a panda dial that retailed for around CHF 2,000.
At 19,500 Swiss francs, Mouratoglou's dedicated Zenith El Primero Defy 21 costs almost ten times more, but is on another plateau for many other reasons as well, including its exclusivity, level of personalization, quality of movement, and, perhaps most importantly, the ethos behind it.
Zenith's motto is "Time to Reach Your Star," and the company's CEO, Julien Tornare, has been looking for potential ambassadors who might personify that lofty goal. A huge tennis aficionado and an enthusiastic recreational player himself, Tornare paid close attention to which tournaments had engaged watch brands as official timekeepers and the top players endorsing timepieces.
In the past, Zenith has sponsored the odd tournament here and there, depending on the country's distributor and local opportunities. More recently the brand struck a multiyear deal with the Swiss Open, an ATP Tour-sanctioned event held in the picturesque alpine location of Gstaad, Switzerland.
Tornare was also searching for a tennis personality who could embody the company's philosophy. He found the right person by chance last year during a visit to Wimbledon.
I ran into Tornare that day at the All England Club. He had set up a few meetings in the Players' Terrace. "I was looking for a few friends of the brand to represent us; met with a couple of agents and some very good players, then one of them told me that I had to meet Patrick [Mouratoglou] because he would be so much in line with our mindset," he recalls.
Tornare was introduced to Mouratoglou, a French coach who at a relatively young age set up his own Academy in the outskirts of Paris. He gained worldwide recognition from the moment he started coaching Serena Williams in 2012, helping the American superstar become the best player of all time.
"We were immediately on the same page. Not only had Patrick reached his own star, but he helped others reach theirs," Tornare told me.
The rapport was instantaneous, which is quite understandable: watching them together, one would think they are related or even brothers – the physical similitude is evident, but there's more to it than that, including empathy, understanding, and passion.
Mouratoglou is an outspoken serial entrepreneur, always thinking out of the box and trying to look ahead. I bestowed upon Tornare the "Tornado" nickname precisely because of his own contagious energy. "The coaching approach is super important for us, not just because Patrick enjoys great awareness among the fans but also because he completely embraces our philosophy," Tornare explained. "The way Patrick works with young players is exactly what we have at Zenith: knowledge transmission."
Game, set, and match!
Little details, big differences
The "Tornaroglou" (or "Mouratornare" if you prefer) project soon took off and eventually turned into a fine timepiece. "Patrick told me that his dream was to create his own watch, so I said he had to come over and visit the workshops," said Tornare.
Mouratoglou visited the Zenith premises at Le Locle in December 2019. He was so smitten by the watchmaking culture that he had to be dragged away and chauffeured by Tornare in high velocity to the airport so he wouldn't miss his flight back home.
A few weeks later, in January, the charismatic coach was officially announced "friend of the brand." The partnership is now substantiated with the new Defy 21 Patrick Mouratoglou Edition, a bold and technical chronograph featuring the very best in high-frequency mechanics, a state-of-the art carbon fiber case, and a latest-generation hybrid strap.
And it has the sentence "Little Details Make Big Differences" – the coach's own motto – engraved around the rim of the bezel and filled with luminescent pigment, making it very visible in low-light conditions. It's a very cool feature that makes quite a statement.
The collaborative limited edition of 50 pieces is based on the groundbreaking Defy El Primero 21, powered by a twenty-first century upgrade of the famous El Primero revamp unveiled in 2017. It boasts an in-house movement driving a one-hundredth-of-a-second display by means of a signature central chronograph hand sweeping at a lightning speed of one turn per second.
"As a huge watch aficionado, I was delighted by the perspective of having my own timepiece," Mouratoglou told me. "Within the catalog it was the model I preferred, and it represents a good combination between tradition and modernity. That was the main reason why we leaned toward the Defy 21."
Developed by Guy Sémon's team at the Research Institute for the LVMH Watch Division in Zenith's parent company, the El Primero 9004 caliber has a double-train architecture based on two regulators made of carbon-matrix nanotube composite plus a patented material insensitive to magnetic fields and temperature gradients well above existing norms.
The technology of the Replica Zenith Defy 21 El Primero
"Guy Sémon had already worked on 1/100th of a second solutions, and I talked to [then LVMH chairman of the watch division] Jean-Claude Biver so we could adapt the technology to our El Primero. Now it's totally integrated into our brand and is an important part of our collection," recalls the Zenith CEO.
It includes one escapement for the watch's primary timekeeping beating at a 5 Hz/36,000 vph and another for the chronograph beating at 50 Hz/360,000 vph, which is ten times that of its legendary predecessor.
An inner scale around the dial graduated from 1 to 100 magnifies the effect of the rapid frequency for the required 1/100th of a second accuracy. Incredibly, such a mechanical feat is achieved by using a far smaller number of components, minimizing assembly, adjustments, and wear and maximizing reliability.
In addition to significantly improved performance and mechanical architecture, the highest frequency chronograph ever to be serially produced is also C.O.S.C chronometer certified by Time Lab.
The case construction boasts the new-generation Defy integrated design inspired by the distinctive shape of a Defy collection launched back in the 1970s. The chosen material for the Defy 21 Patrick Mouratoglou Edition is inspired by the robust and lightweight carbon fiber composite used in professional tennis racquet frames.
Featuring a combination of straight lines and angles, the geometric facets of the case play with light, revealing a fascinating visual effect caused by the alternating layers of randomly arranged carbon fibers.
Due to the nature of the composite material, each case is unique – and it's not just the faceted case and round bezel that are forged from carbon, but also the crown and chronograph pushers to provide an edgy, modernistic look.
Ocean blue and optic yellow
The partially open dial layout was carefully thought through, from the chromatic palette to the various elements of style evoking tennis.
The yellow dots marking the fifth increments of the 100 divisions in the flange scale for the lightning-fast sweep hand recall fuzzy yellow tennis balls without being too obvious.
The 60-second counter at 6 o'clock is adorned with the "M" ("Mouratoglou") logo, while the blue hue on the subdials and movement components is omnipresent for multiple reasons: blue is Mouratoglou's favorite color, it is the color of the hard courts at the Mouratoglou Academy in Nice, and it is the color inevitably associated with both the Côte d'Azur and Greece, where the famous coach's father hails from.
"I particularly insisted on the distribution of the blue tones on the dial, whereas the carbon case's stealth color and lightweight material definitely give the timepiece a sporty look," Mouratoglou confided. "My house is completely white with blue, two hues that mean a lot to me because they represent the sunny seaside and are also Greece's national colors. In the beginning we even thought of launching a white model!"
Not many people were involved in the design: "We did it between Patrick, me, and Romain Marietta, our head of product," confessed Tornare.
"Patrick's involved in many groundbreaking projects, so we went for an innovative watch. But we wanted something special, so on the side of the bezel we engraved one of his key sentences: little details make big differences. 'Little Details Make Big Differences' makes sense in all aspects of life."
Especially if you are a watchmaker or a coach.
Who is Patrick Mouratoglou?
I first met Mouratoglou in the corridors of the Rod Laver Arena in 2006, when he coached Marcos Baghdatis – a Greek Cypriot – to the Australian Open final. I then followed his work more closely at his first academy near Paris, namely with Grigor Dimitrov, Jeremy Chardy, and Anastasia Pavlyuchenkova.
But it was with his work with Serena Williams that I came to fully realize Mouratoglou's talent as a coach. I had covered Williams' career since its professional beginnings and commentated on so many matches of hers for Eurosport that I had a pretty clear idea of which areas the American prodigy could improve.
Even though Williams was already an established champion, I always felt that she was quite far from reaching her full potential. She managed to do exactly that, reaching the stratosphere, under Mouratoglou's guidance: from 1999 until 2012 she won 13 Grand Slam titles. And from July 2012 until January 2018 (in less than six years) she won 10 more Grand Slam titles, the Olympic gold medal, and three consecutive year-end WTA Championships among other accolades.
Williams then gave birth to her daughter, had serious post-birth complications, and managed to regain good enough form to reach four more Grand Slam finals. She definitely is in the running to win at least one more major as a mum.
With Mouratoglou attending Williams' matches and attracting cameras, it was easy to pick up which timepieces he was wearing, and his choices were quite interesting: while Williams, who's been sponsored by Audemars Piguet since 2014, played with a Royal Oak or a Royal Oak Offshore, Mouratoglou first surprised me by opting for a not-so-obvious Audemars Piguet Millenary.
Then I also saw him sport an exquisite De Grisogono New Retro that I really fancied at the time, an Hublot Classic Fusion Chronograph Mikonos featuring the blue color and the Greek connection he is so fond of, and an IWC Portugieser Perpetual Calendar.
All of those, and several others in his collection, are interesting timepieces. Yet, knowing Mouratoglou and his way of thinking, none actually fit him as well as the watch Zenith has dedicated to him – not just because the Defy 21 Patrick Mouratoglou Edition is both sporty and sophisticated, but also because it reinterprets the El Primero movement in a vanguard way just as the Ultimate Tennis Showdown has been reinventing tennis.
The Ultimate Tennis Showdown is a league created by Mouratoglou that boasts a totally new and innovative format seeking to appeal to a younger demographic while emphasizing the entertainment value of the sport. It provides innovative ways of enhancing the players' personalities via a lighter code of conduct, interviews during the matches, and televised interactions with the players' coaches.
Zenith supported Mouratoglou in his new endeavor as official timekeeper of the Ultimate Tennis Showdown circuit, with Zenith CEO Tornare attending the final of the first chapter after five competitive weekends in June and July 2020.
The winner was world number 8 Matteo Berrettini, who received a Defy 21 Patrick Mouratoglou Edition after beating number 6 Stefanos Tsitsipas, a member of the Mouratoglou Academy, in a thrilling decider between two promising young stars that seem destined to fight for the top spot in the near future.
Interestingly, Mouratoglou's passion for timepieces originated in his passion for coaching. He told me years ago at Wimbledon that it was Grigor Dimitrov who got him into watches.
When I recently asked Mouratoglou to elaborate, I was surprised by his answer: "When I coach someone, I like to get myself into his or her head to better understand the player and the person. And I often absorb everything my players like. So Grigor kept talking to me about timepieces, showing me the watches he liked and how different brands were; I had previously never really cared about the subject, but Grigor is an aesthete and has such a passion for beautiful things that I ended up falling in love with watches."
The alignment with Zenith's values was natural. "I've been coaching since I was 26, which means it's been 24 years that I've been helping players reach their stars – and that's exactly Zenith's motto."
As well as coaching Williams and supervising Tsitsipas' career, Mouratoglou also mentors a whole new generation of rising stars at his tennis academy, including American teen prodigy Coco Gauff and Australian up-and-comer Alexei Popyrin.
Sign of the times
Mouratoglou has also been working closely with Eurosport and ESPN as an analyst, but recently the COVID-19 lockdown period gave him the opportunity to develop a different project.
"For many years, I have realized that the world around us has changed but tennis sort of failed to adapt to those changes. Although I love it just as it is, it needs to reinvent itself. I decided to turn these challenging times into an opportunity: the opportunity to modernize tennis. That is why I have created a new independent and innovative tennis league that puts forward suspense, emotion, and immersion with the dual objective of attracting a larger audience and younger tennis fans," said the coach of his Ultimate Tennis Showdown.
"I think it's interesting also to offer a different way to showcase tennis that is an easier entrance for people who don't know tennis, and I'm sure that if we succeed by bringing new people to tennis, it's going to be great for the whole tennis industry, and those people can also get into classical tennis afterwards."
Zenith CEO Tornare embarked on the pioneering adventure. "Today, there is something of a disconnection between younger sports fans and tennis, which is often perceived by them as rigid and elitist. Just like Zenith strives to bring the codes of watchmaking into the twenty-first century, our dear friend Patrick Mouratoglou is revolutionizing tennis to keep the sport relevant for future generations."
And it is interesting to think about how tennis helped Zenith stay relevant for future generations: Ebel gained enormous recognition in the early 1980s through its association with tennis (alongside golf and Formula 1), with marketing guru and Ebel head Pierre-Alain Blum launching a chronograph variant of the brand's bestselling Sport Classic.
Blum chose the El Primero caliber to power it, spurring the production of the then dormant movement while resurrecting the mechanical chronograph and providing Zenith with the financial influx necessary for the Le Locle-based manufacture to survive. Rolex followed suit, placing orders for the El Primero to power its Daytona. The rest is history Zenith Defy El Primero 21 replica
The collaborative Zenith Defy 21 Patrick Mouratoglou Edition is slated for a commercial release in November 2020 at Zenith boutiques around the world as well as the Zenith online boutique and the Mouratoglou Academy.
The 50 owners of the watch will get the exclusive opportunity to spend one night at the Mouratoglou Academy in the south of France and enjoy a one-on-one training session with Patrick Mouratoglou.
Pick up your racquets, folks, it's time to reach your inner tennis star!