Panerai Radiomir 3 Days Acciaio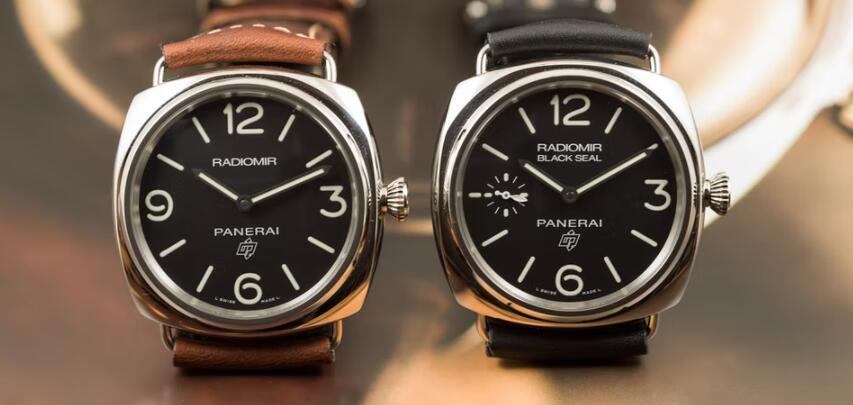 Officine Panerai has had, to put it mildly, an interesting history. In broad strokes that history is well known. The company began as a relatively obscure Florentine clock and watch purveyor, and then, in the late 1930s began producing, at a very small scale, watches intended for a very specific audience: practitioners of the deadly art of underwater warfare. The ur-Panerai is the Radiomir, which in its original form was a very large, cushion-cased wristwatch with a radium dial, and which Panerai Radiomir 3 Days Acciaio was worn most famously during World War II by Italian combat swimmers piloting so-called human torpedos. These were essentially midget submarines, operated by two men sitting astride the main cylinder which contained the propulsion and maneuvering systems. Both sides operated such submersibles – the British versions were known as "chariots" – and they were used to carry limpet mines under the surface to target enemy vessels.
The divers would attach the mines, and hopefully, escape undetected; operations were generally only mounted when there was no Moon, to reduce risk of detection. Despite the extremely hazardous nature of such operations both sides enjoyed considerable success – Italian crews operating the electrically propelled Siluro a Lenta Corsa, or "slow running torpedo," managed to sink or disable a number of Allied vessels in the Mediterranean. Perhaps reflecting the ambivalence with which their crews regarded their equipment (as well as its slow speed and general appearance) the Italian SLC was also nicknamed maiale – pig. With operations taking place under conditions of very poor visibility, reliability and legibility were a must, and the original form of the Radiomir was dictated strictly by necessity but as sometimes happens with objects designed to serve a purpose with singular dedication, they achieved a sort of renaissance as design objects in the early 2000s, and the Radiomir today is one of the most recognizable and iconic of all modern watch designs.
In the last 18 years Panerai Radiomir 3 Days Acciaio watch production has expanded to include just about every conceivable complication, and the firm has been one of the Richemont Group's most significant innovators in terms of materials science as well, but the basic Radiomir (and Luminor) designs remain as fresh as ever. As James Stacey noted in his introductory coverage, the new Radiomir Logo 3 Days Acciaio And Black Seal Logo 3 Days Acciaio don't look like new models, but they are, and combine the basic Radiomir design with the 3-day Panerai caliber P.6000.
I would never dare to describe myself as a dyed-in-the-wool Paneristi (especially around actual Paneristi) but I've followed the company's evolution over the last two decades with enormous interest, as it has explored a wider and wider range of approaches to its own image and to watchmaking. Panerai has taken a lot of flak from the faithful in recent years for its perceived – well, not abandonment of functional integrity, but maybe one could say it seemed to purists to be a little too distracted by variety for its own sake and complexity for its own sake.
I think these watches are a very welcome development from Panerai Radiomir 3 Days Acciaio. I haven't done an extensive on-the-wrist trial with one yet but worn around the office for a couple of days while we were shooting them, they were both a wonderful bit of wearable nostalgia, and a reminder that Panerai most fundamentally is about the celebration of how classic design can emerge from functional considerations. At this price, with that movement, the Radiomir is becoming something it hasn't been in a while: kind of irresistible.